Background
Disciplines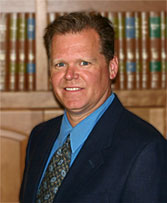 Dave Hurley
Has over 15 years experience communicating emerging technology propositions and supporting the sales and marketing efforts of those technologies by developing effective programs, promotions and tools for awareness, consideration and enablement. With direct experience in marketing a wide variety of products and services from enterprise big iron solutions to professional storage to consumer electronics retail products he's been there.
Dave has served as Global Program Manager for HGST, a Western Digital Company helping to build new vertical markets and creating programs that leverage WOM (word of mouth) and social media platforms that deliver sales conversion. At SanDisk Corporation, Dave served as Sr. Manager of Global Retail Marketing for Mobile, Entertainment and Gaming sectors of the business.
Prior to joining SanDisk , Dave was Director of Marketing at Home Director Inc. Home Director, a spin-off of IBM manufactures home networking, telecommunications, entertainment, comfort and security products for the modern connected home
Download Dave's Qualifications
Dave graduated with honors from San Diego State University with a bachelor's degree in communications and has undergraduate degrees in business and marine biology.